INFORM Billing enjoyed a busy two days at this year's Channel Live, talking to delegates about its awards winning billing software and services.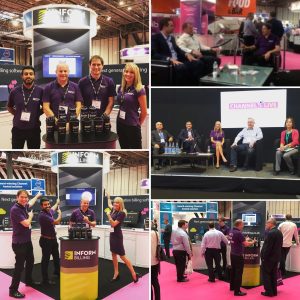 "We had a steady stream of visitors over both days" said Shaun Bodsworth, Managing Director at Inform Billing. "We spoke to around 100 people and gave a number of whizz-through demos of our Eclipse Next Generation software. The feedback we received was very encouraging, so we are now busy progressing conversations and providing full demos of the platform.
"I'd like to thank all customers, visitors, partners and suppliers who came to see us at Channel Live as well as Comms Business for hosting such a useful and enjoyable event."
Ellie Allseybrook, Inform Billing's Head of Business Growth took part in one of the seminar sessions – a panel discussion entitled 'GDPR – What we've learnt so far' and Director Darren Salisbury was interviewed live by David Dungay, giving his thoughts on the show and the upcoming mobile bill limits legislation.
Darren's interview can be viewed here: https://commsbusiness.co.uk/news/ofcom-confirms-no-planned-enforcement-on-mobile-bill-limit-legislation/