INFORM Billing exhibited at the Convergence Summit South last week, joining professionals from across the channel for the two-day event at Sandown Park.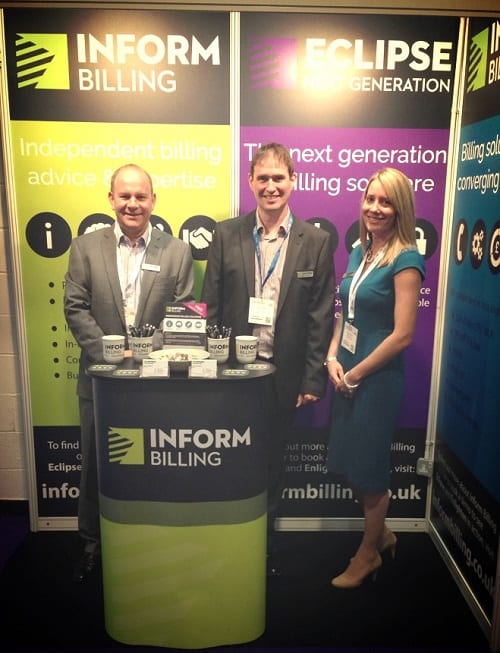 Convergence Summit brings together the Comms, IT and Mobile Channel resellers with the major convergence suppliers.  Inform Billing used the opportunity to talk to resellers from across the channel about its Eclipse billing software and its choice of bureau or self-managed billing solutions.
Shaun Bodsworth, managing director at Inform Billing said: "At the northern show in Harrogate back in March we generated lots of interest, won business as a result and therefore decided to come back for the southern show.
"At Inform Billing we pride ourselves on the level of support we offer to customers and are proud to receive a lot of recommendations; the show provides a perfect opportunity not only to talk to potential customers about our products and services, but also to catch-up with existing customers and strengthen relationships with some of our channel partners."
The show was such a success, not only will Inform Billing be back in Harrogate for the Convergence Summit North on 15th & 16th March 2016, but they will also be back at Sandown Park in October 2016!
To find out more or register for free, visit convergencesummit.co.uk