Inform Billing will be returning to the 'Margin in Voice and Data' event on 4th July in the Forest of Arden, West Midlands.  Shaun and Ellie will be available all day to talk to delegates about our billing solutions.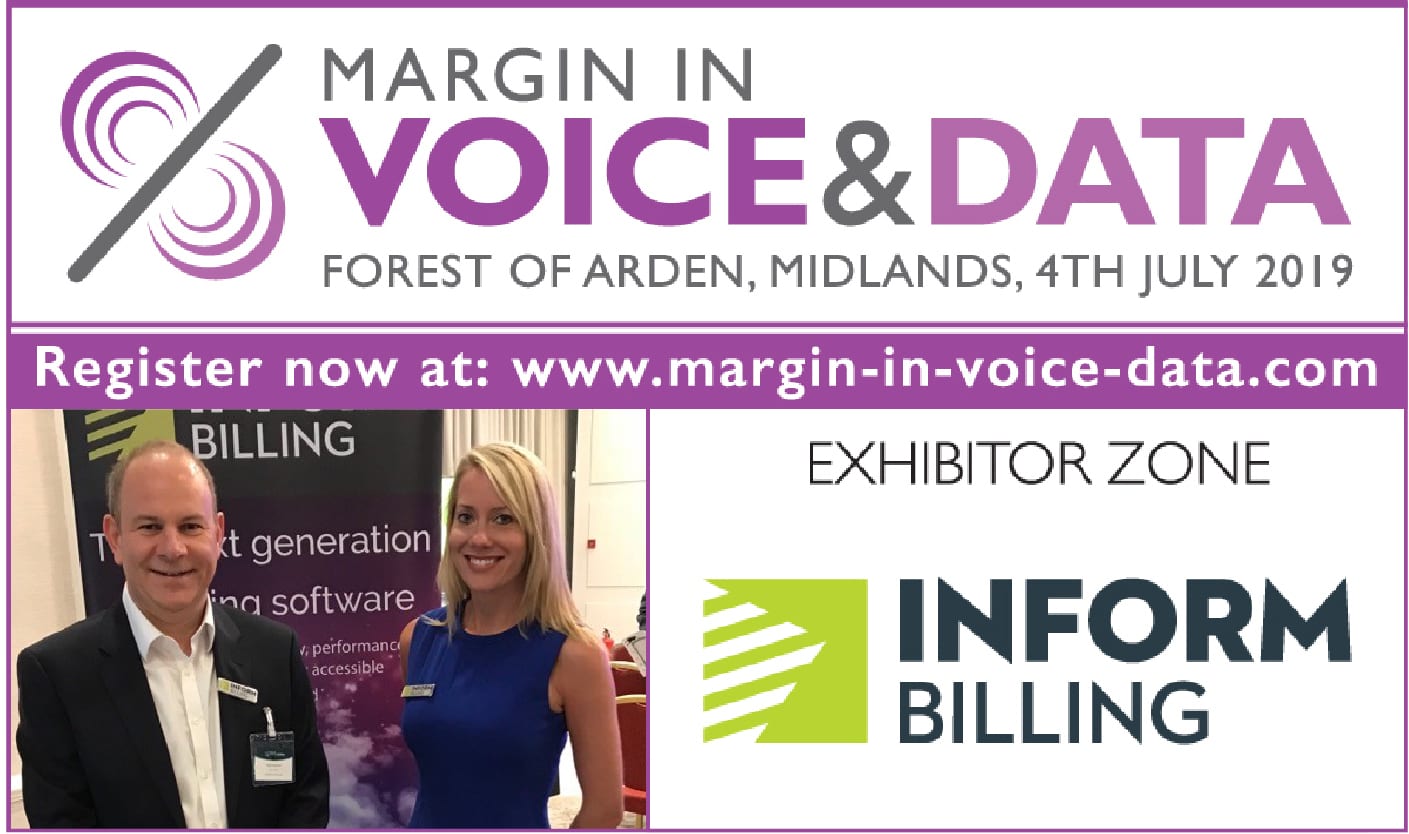 Shaun Bodsworth, Managing Director at Inform Billing says: "As an experienced billing specialist with significant flexibility within our software applications, Inform Billing can easily support SaaS and dynamic connectivity areas where accurate billing is vital.  Our solutions keep the bill to the customer simple, whilst providing the critical detail for revenue assurance and supplier invoice validation.  Within the Exhibitor Zone at MiVaD, we will be available all day for delegates to drop by and talk to us about their general billing requirements or to gain advice on billing recurring subscription services and more inclusive package style propositions."
Places at Margin in Voice & Data are offered to MD/CEO/CTO level delegates who resell voice, mobile, data & IT services as well as Managed Service Providers with revenues up to circa £2m per annum.
To find out more and to register visit: www.margin-in-voice-data.com