THIS week Ellie Allseybrook, Head of Business Growth at Inform Billing, appeared on 'Comms Business Live' discussing the impending regulation about to hit Europe… GDPR.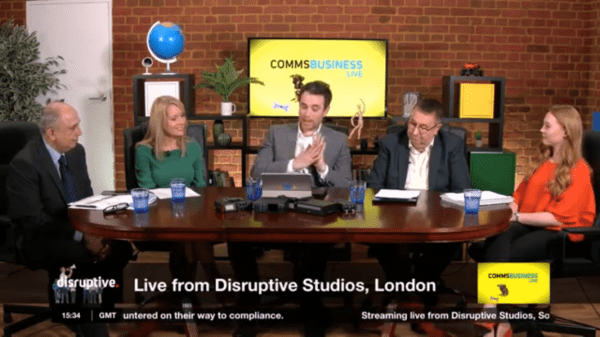 Comms Business editor and panel host David Dungay said: "With just six weeks to go until the deadline, 25th of May, it is the perfect time to update viewers on the latest information coming out of the ICO and how peoples understanding of the regulation has evolved since its inception. The B2B market has some special considerations when it comes to GDPR and with the help of my expert panel we attempted to untangle those last minute challenges the channel is encountering on their way to compliance."
Ellie and David were joined by Itret Latif, Interim CEO of the FCS (Federation of Communication Service), Dennis Scott, Managing Partner at Metanoia and Danielle Price, Head of Sales at Wisdom, part of the Daisy Group. 
View the whole broadcast here…