DERBY-based billing specialist Inform Billing is celebrating 5 years in business.
On the same day that Barack Obama cancelled NASA's plans for taking men to the Moon, telecoms specialists Shaun Bodsworth and Darren Salisbury were founding Inform Billing, with the intention of selling licences of their Eclipse software.
Born from a management buyout, February 2010 saw Inform Billing launch as an independent company with the aim to further develop and sell the software that Darren and his team had spent the past 10 years developing.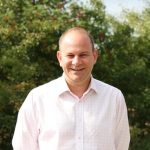 Managing Director Shaun Bodsworth says: "We both saw that the software had huge potential.  The initial version that we started out with had been developed in-house at PAN Telecom with the primary aim of meeting their and their group's needs.  We saw an opportunity to focus the software back onto the channel, adding value through our many years expertise of telecoms and billing."
Inform Billing's primary focus on providing billing solutions to traditional telecoms resellers quickly expanded to include IT, VoIP, managed print and more recently the Internet of Things.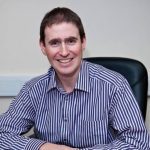 Darren Salisbury, Director and co-founder adds: "We look towards emerging markets and opportunities where we can use our expertise to streamline processes and help businesses make efficiencies.   The move towards convergence in the IT and telecoms markets means that there is a greater need to bill a variety of one-off and recurring charges in a simple and accurate way.  Eclipse brings all these charges together on one monthly bill that the end-customer can easily understand. "
Now based just outside Derby in the village of Hilton, the company employs a growing team of software developers and support staff and provides services to over 100 customers each month.
Shaun continues: "From such small beginnings our organisation has seen steady growth.  It's credit to our planning, knowledge and innovation that we continue to excel and grow.  Indeed the culture of offering more, doing things differently and grasping the right opportunities is something that I feel stands Inform Billing apart."
Whilst the company has consistently grown, it has continually worked to improve its products whilst continuing to meet customer need and improve levels of satisfaction.  A recent survey showed that 98% of customers were satisfied with the support they receive and would recommend Inform Billing.
Darren says; "We aren't the biggest player in the marketplace – yet- and in the early days especially, we had to stand out.  We pride ourselves on the relationships that we build with clients and the time and advice that we are willing to invest in new resellers entering the market.  We still use the old saying – Inform Billing is big enough to cope but small enough to care."
It is appropriate that on the day Inform Billing was founded Obama scrapped the project to put astronauts on the lunar surface by 2020 because it was "too costly and behind schedule".  These are problems that Shaun and Darren are well aware of as they work with their dedicated and talented team to continually keep up with changing technologies and market forces.
Shaun says: "During 2015 we also plan to launch the next generation of billing software.  We are continually making improvements and launching enhancements, but this is a major redesign.  It's been a balancing act to develop the new product alongside the existing, all whilst taking on significant numbers of new customers, but we've stuck with it and are thrilled to be so close."