TODAY Inform Billing celebrates 8 successful years in business.
"We have had numerous successes over the years, but the past 12 months brought particular highlights" says Managing Director Shaun Bodsworth.  "We officially launched the Next Generation of our Eclipse billing software at Channel Live, last September.  Fully accessible online, with a brand-new look & feel and over 40 new and improved features, the reaction and interest we received was phenomenal.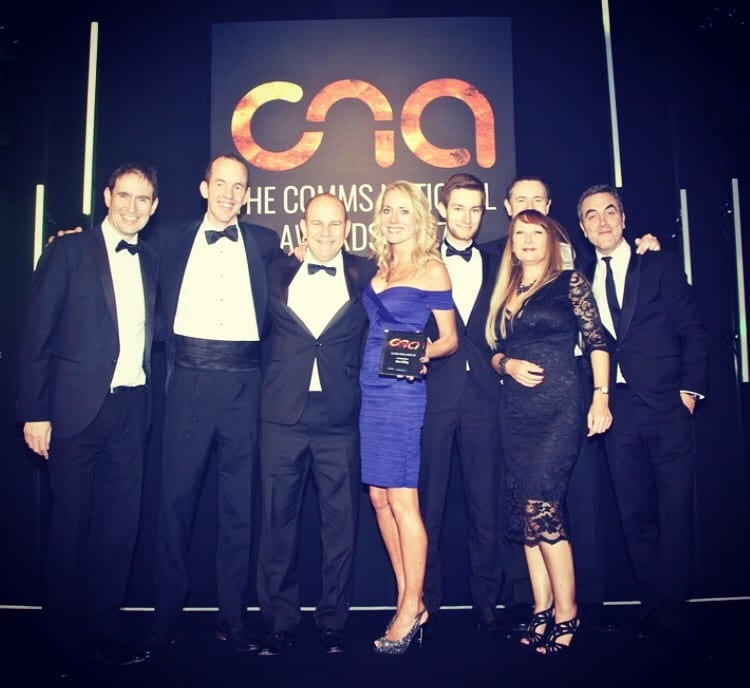 "We were absolutely thrilled to then bag the 'Best Billing Platform' accolade at the Comms National Awards in October."
Inform Billing was formed on 1 February 2010 from a management buy-out.  Shaun and his co-director, Darren Salisbury, saw the opportunity to focus the software Darren had previously developed onto the channel – adding value with their vast expertise in telecoms and billing.
Shaun continues: "We are delighted to report 8 consecutive years of double digit sales growth.  We have grown steadily and consistently, ensuring we maintain the outstanding levels of service and support our customers deserve. We have built a strong and stable business, investing over £1m to date into continually developing our solutions, and have achieved all of this without the need for external investment."
Based in South Derbyshire, the company now employs a team of 22 and provides ongoing services to 200 customers across the UK and Ireland.
Shaun concludes; "We have carved out a strong position for ourselves in the marketplace.  We are rolling Eclipse Next Generation out to our customer base whilst taking on significant numbers of new customers.  We pride ourselves on our knowledge, expertise and flexible approach as well as the vast flexibility in our platform, to deliver what resellers really need.  We work with companies new to billing as well as large and established resellers billing several million pounds of services every month."