Inform Billing received a fantastic response at Channel Live, officially launching the next generation of its Eclipse billing platform.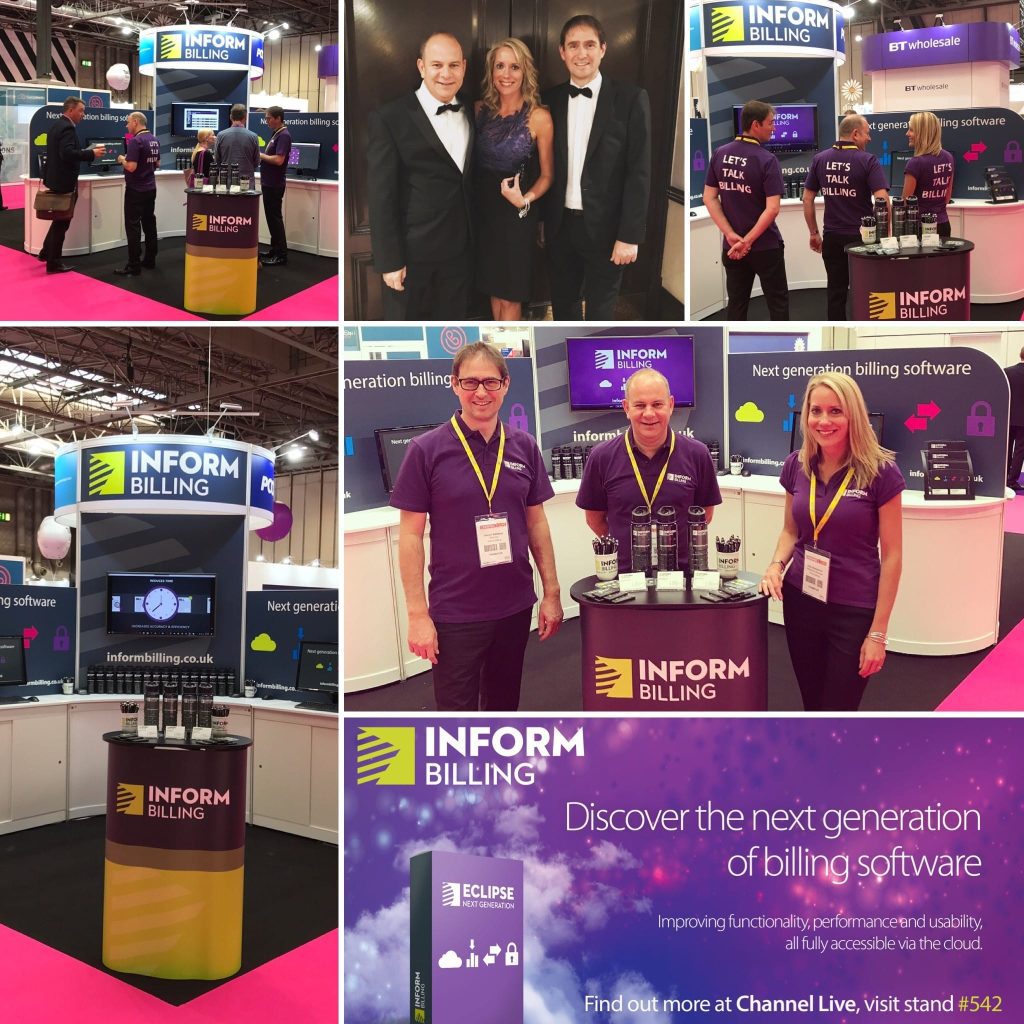 "We were absolutely delighted with the response that Eclipse Next Generation received." Said Shaun Bodsworth, Managing Director at Inform Billing.  "Over the two days we spoke to over 100 people and the feedback we received from those who saw the software was very encouraging.  We are now busy progressing conversations and providing full demos of the platform.
"I'd like to thank all customers, visitors, partners and suppliers who came to see us at Channel Live, as well as Swink Events and Comms Business magazine for hosting such a useful and enjoyable event."
Inform Billing has been developing the brand-new version of their billing platform over the past few years.  Eclipse Next Generation improves functionality, performance and usability and is entirely accessible online.
Shaun continues: "We are committed to continually improving our solutions and invest 40% of turnover every year into developing our billing software.  We have been gradually upgrading customers since the start of the year and because feedback from those using Eclipse Next Generation has been extremely positive, we are now starting to ramp up the roll-out to all existing users.  New customers are now joining us on Eclipse Next Generation as standard."
Inform Billing's Support team will be contacting individual customers to arrange their upgrade and all-inclusive training in due course.
Shaun concludes "Due to the high level of demand from Channel Live we are running a number of group webinars to showcase the platform.  Following these sessions, anyone interested in a more personal or in-depth demonstration can book this in with us separately."
To find out more about the Eclipse Next Generation billing platform or to book a demo, visit www.EclipseNG.co.uk