Over the past five years we have supported a wide range of customers with their differing billing requirements.  Here is one example: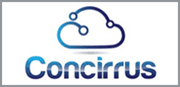 Inform Billing helps Concirrus make its mark on the Internet of Things.
When in 2012 Concirrus launched its services and solutions into the markets of the 'Internet of Things (IoT)' & 'Machine-to-Machine (M2M)' it was to Derby-based Inform Billing they turned to strengthen their offering.
With an ethos of 'making it easy for customers' Concirrus felt that the market was confusing and customers were struggling to source individual components from different suppliers.
Craig Hollingworth, chief operating officer at Concirrus explains: "The M2M & IoT market has been fragmented and confused by large telecoms companies; customers were becoming increasingly frustrated when still needing to assemble all the pieces themselves.  We spotted a gap in the market and launched Concirrus to be a one-stop-shop for M2M & IoT solutions."
Offering a range of services from consultancy, software design, supplying hardware and of course connecting 'things' to the Internet, it was important that Concirrus had access to a flexible billing platform that would allow them to bill monthly fees and also calculate and show all attributing costs.
Shaun Bodsworth, managing director at Inform Billing explains: "The multi-level functionality of our 'Eclipse' billing software allows our customers to add additional recurring revenue streams to their businesses, increasing their offering and providing efficiency savings to their customers.
"The work done with Concirrus allows us to produce clear and concise invoices, detailing each internet connection and each additional service in a fully automated way."
Andrew Yeoman CEO of Concirrus says, "Not only has Inform Billing given us a professional, flexible solution which is adapted to our complex requirements but they have also given us the expertise to manage it and keep control of our customer relationships.
"We searched for a long time for a suitable billing platform but found those that did what we needed were carrier grade platforms and not suited to the budget of a business start-up however Inform Billing offered a fantastic product at a competitive price".
Shaun hopes that the work done with Concirrus will introduce its billing products and services to others in the industry: "M2M is a market that is still relatively new and rapidly developing.  We are keen to work with others and add our expertise to both the industry and to those looking to diversify into it."
After being named as 'one to watch' at both the IoT 2013 conference, winning the Little British Batters award with Tech Market View and as one of the 'Top 20 cloud companies in the UK' by Cloudex 20:20, the future looks promising for Concirrus.