INFORM Billing is back at the Convergence Summit South in September, joining professionals from across the channel for the two-day event at Sandown Park, Surrey.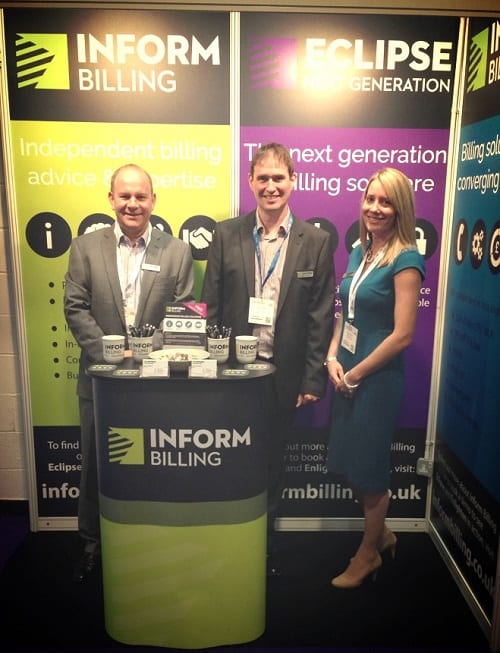 Convergence Summit is the UK's only exclusively channel focused event for the Data, IT, Mobile and Comms industry.  This year's event is held in partnership with Exertis, one of the largest European technology distributors and service providers serving over 11,000 resellers in the UK.
Inform Billing is taking the opportunity to talk to voice, IT & data resellers from across the channel about its Eclipse billing software and its increasingly popular bureau billing services.
Shaun Bodsworth, managing director at Inform Billing said: "the flexibility of our Eclipse billing software easily enables convergence resellers to bring a range of different product and service charges together onto a single invoice.  Our solutions are ideal for traditional telecoms as well as for those making the transition into hosted, managed or converged services, M2M or IoT, and indeed anyone who has a requirement to bill recurring charges on a regular basis."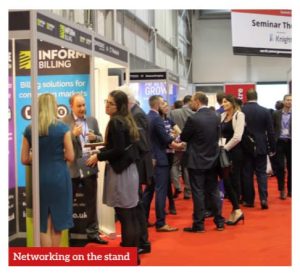 Shaun continues: "For resellers reluctant to take the plunge into the unknowns of billing, this is where Inform Billing can add significant value – our role is not just to sell billing software but a fully inclusive support service, to help new entrants into the re-sale market.  We offer a bureau service for a simple, no-fuss approach to billing. But our software is not just for start-ups.  Eclipse will take millions of calls and other charges from multiple suppliers, import them quickly, rate them accurately and produce billing values to be billed to customers."
Inform Billing is also looking forward to catching up with suppliers and partners from across the channel.  Shaun explains:  "At Inform Billing we pride ourselves on the level of support we offer to customers and are proud to receive a lot of recommendations.  The show provides a perfect opportunity not only to talk to potential customers about our products and services, but also to catch-up with existing customers and strengthen relationships with some of our channel partners."
Come along and meet Shaun, Darren and Ellie from Inform Billing on stand #57 on 27 & 28 September 2016 at Sandown Park, Esher.